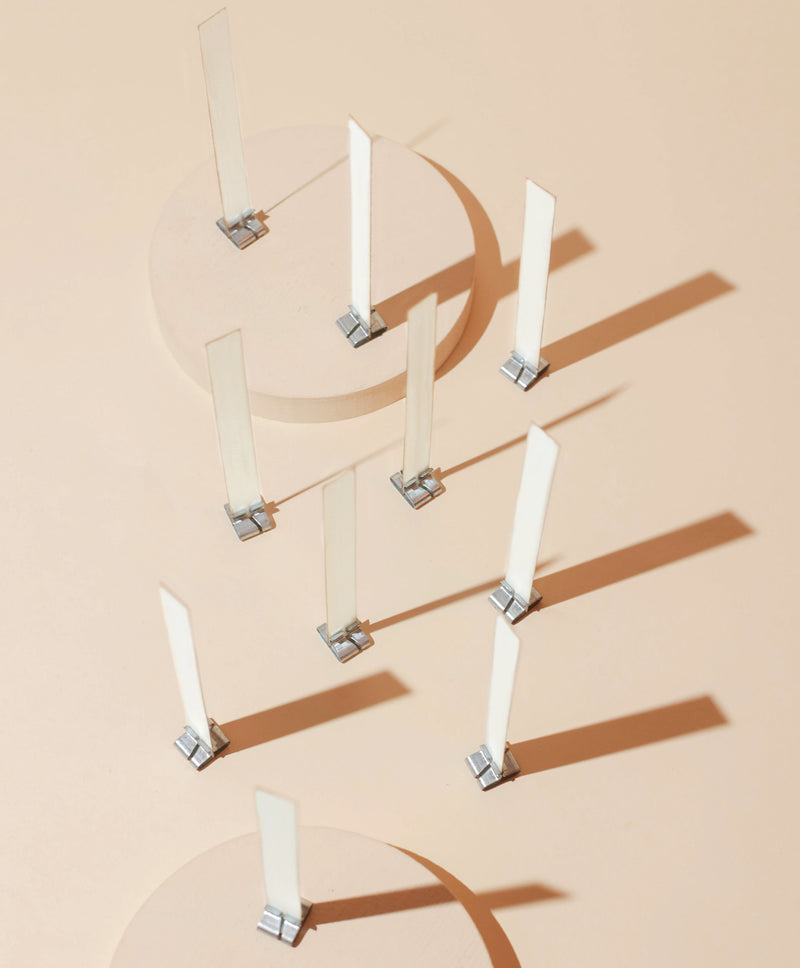 more information
White Wicks: CMYK (C: 1, M: 1, Y: 1, K: 0) / HEX# FBF9F9
opal white single-ply wick .02
Eco-friendly, clean-burning, wooden wicks made from FSC Certified Wood, hand-crafted + made in the USA. Check out our Wick Selection Guide to find the right wick.
bulk discounts
Buy 10, Receive 10% off for 10 Packs of 1000
Buy 50, Receive 15% off for 50 Packs of 1000
Discount will automatically apply to qualifying quantities at checkout.