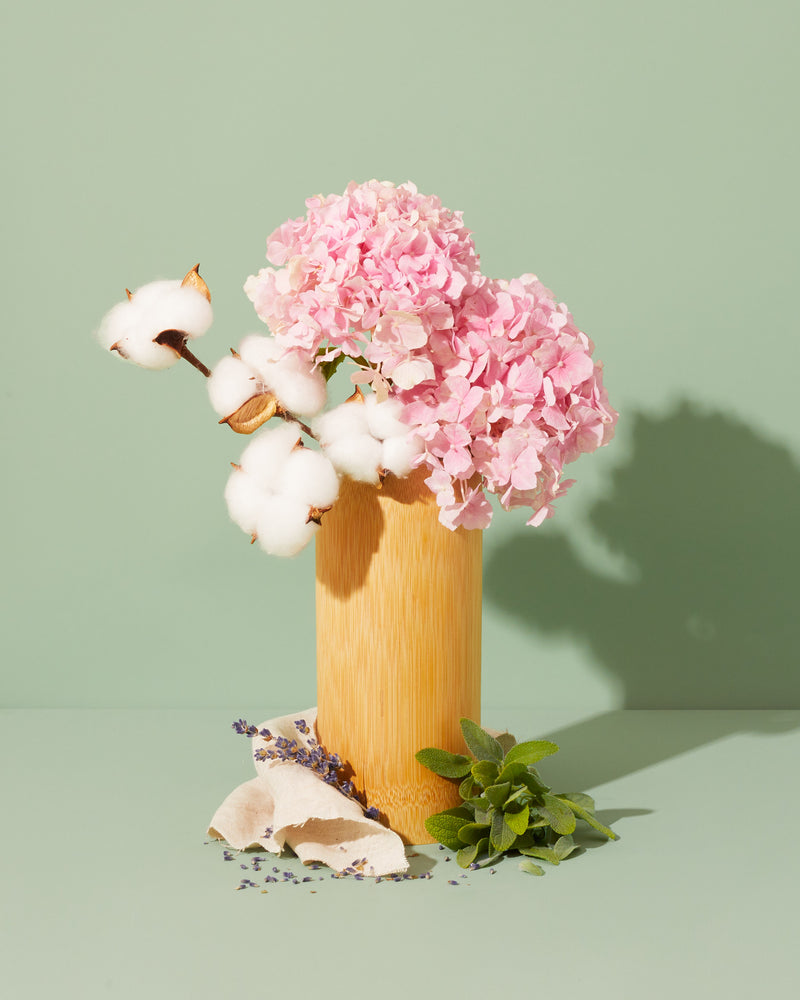 washed linens & clean musk
Cotton blossoms infused with lavender & sea salt transport you to a peaceful spring day with freshly-laundered linens billowing softly on a sun-warmed breeze. Blue freesia, clean cypress & aquatic musk lend an airy texture for a relief & refreshment. This fragrance oil is suitable for use in candles, soaps, home cleaning, bath & body products.
Top: Sea Salt, Freshly Washed Linens, Cotton Blossom
Heart: Crushed Lavender, Sage Leaves, Sweet Geranium
Base: White Woods, Airy Musk, Grapefruit Bark
Mood benefits of this fragrance: uplifting, stress relief, anti-anxiety.
functional fragrance