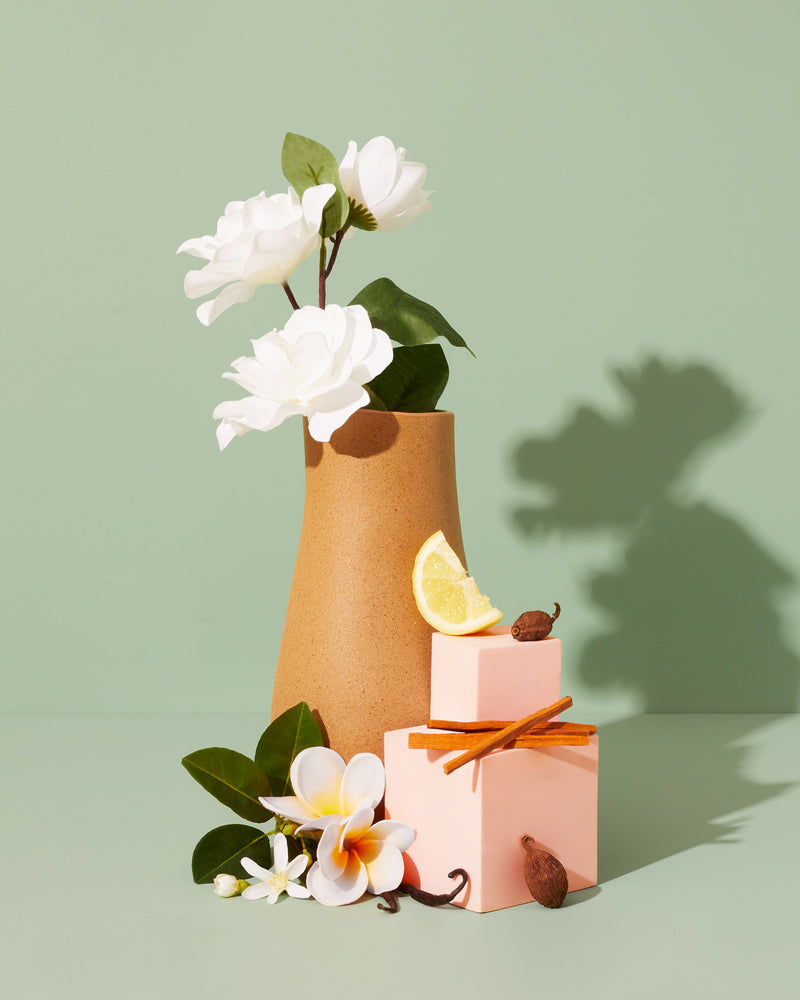 tiare petals & spiced sandalwood
This last-chance item is being discontinued. Stock up before it's gone! This fragrance will be available for custom orders with a 25-pound minimum once it sells out.
Transport your senses to paradise, where vanilla orchid & tiare petals release their fragrant elixir into balmy tropical breezes. Spiced sandalwood & exotic oud enhance the floral impression, creating an addictive, energy-inducing & irresistible scent. This fragrance oil is suitable for use in candles, soaps, home cleaning, bath & body products.
Top: Lemon Slice, Cardamom, Tiare Petals
Heart: Orange Blossom, Gardenia, Vanilla Blossom
Base:Cedarwood, Spiced Sandalwood, Oud
Mood benefits of this fragrance: uplifting and energizing.
functional fragrance