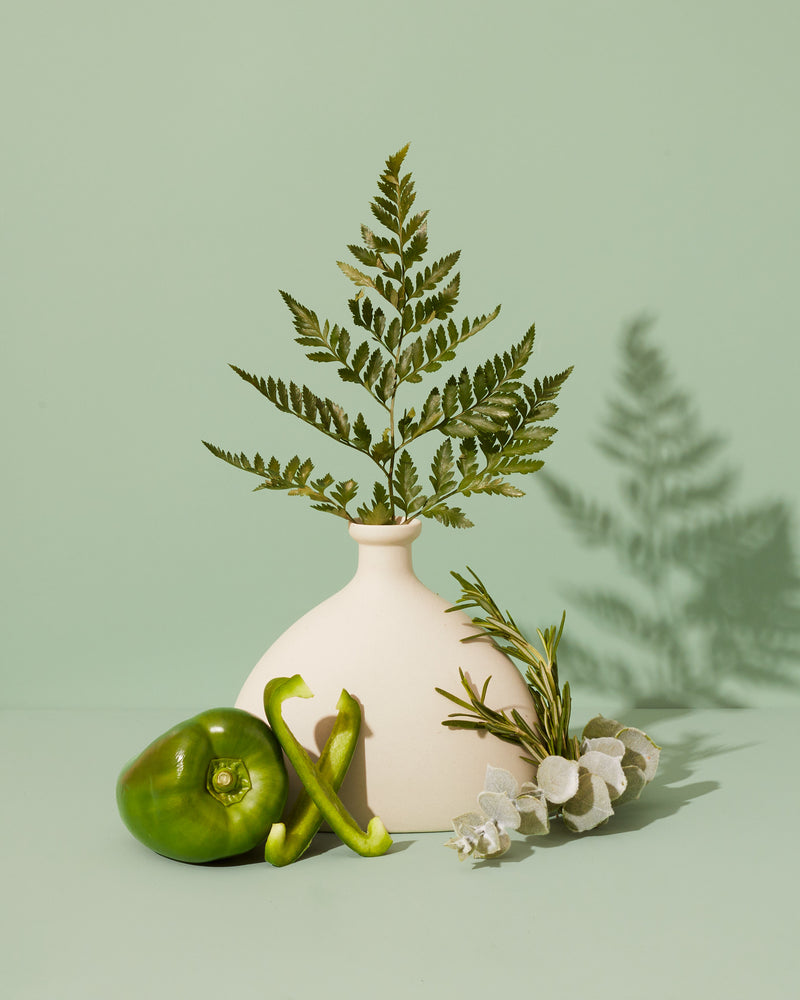 floral fern & sweet pepper
This last-chance item is being discontinued. Stock up before it's gone! This fragrance will be available for custom orders with a 25-pound minimum once it sells out.
Capturing the impression of nature's beautiful outdoor freshness, wild wet fern & a touch of sweet pepper blend magically together for a clean, crisp scent like no other. Eucalyptus leaf and fresh rosemary lend to a heightened freshness that transports the sense to a place where fresh mountain air meets the forest floor. This fragrance oil is suitable for use in candles, soaps, home cleaning, bath & body products.
Top: Airy Aldehyde, Eucalyptus Water, Sweet Green Pepper
Heart: Fresh Rosemary, Wet Fern, Lotus Blossom
Base: Eucalyptus Leaf, Golden Oak, Fir Needle
functional fragrance