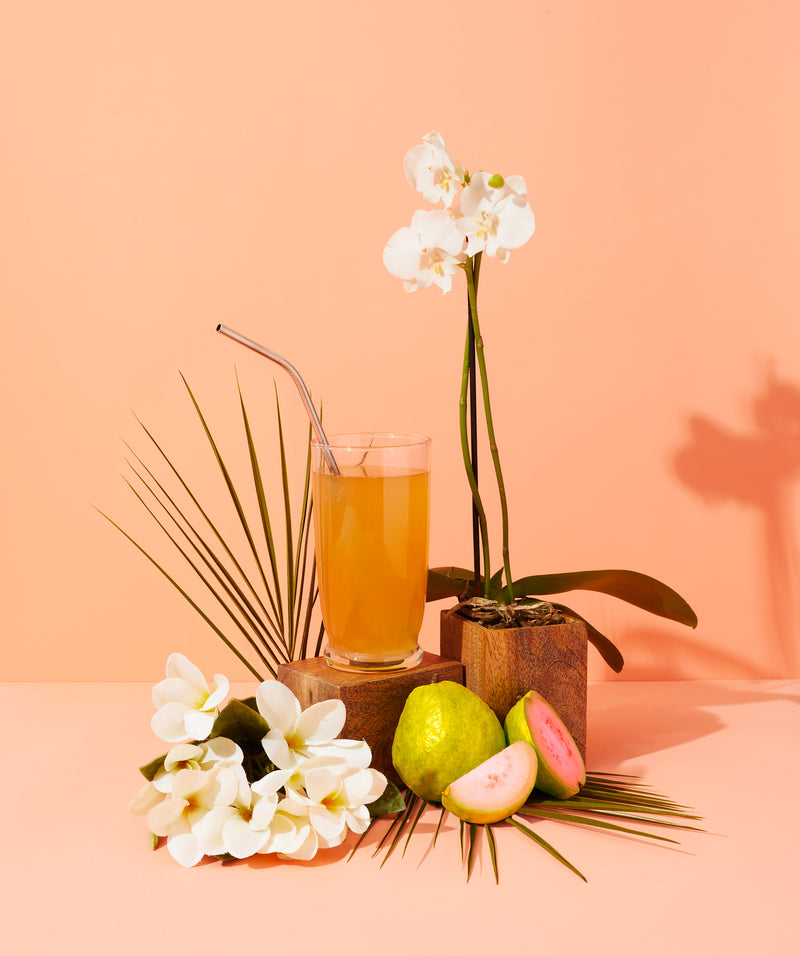 kombucha & pink guava
Quench your thirst with novel freshness at a local wellness cafe where zesty, tangy, pink guava mingles with kombucha tea, lush palm woods, and uplifting cypress and vetiver. This fragrance oil is suitable for use in candles, soaps, home cleaning, bath & body products.
Top: Lush Palm, Kombucha Tea, Bergamot
Heart: Pink Guava, Island Orchid, Plumeria Dew
Base: Palm Wood, Cypress, Vetiver
Mood benefits of this fragrance: uplifting, invigorating, energizing, happy, and relaxed.
functional fragrance