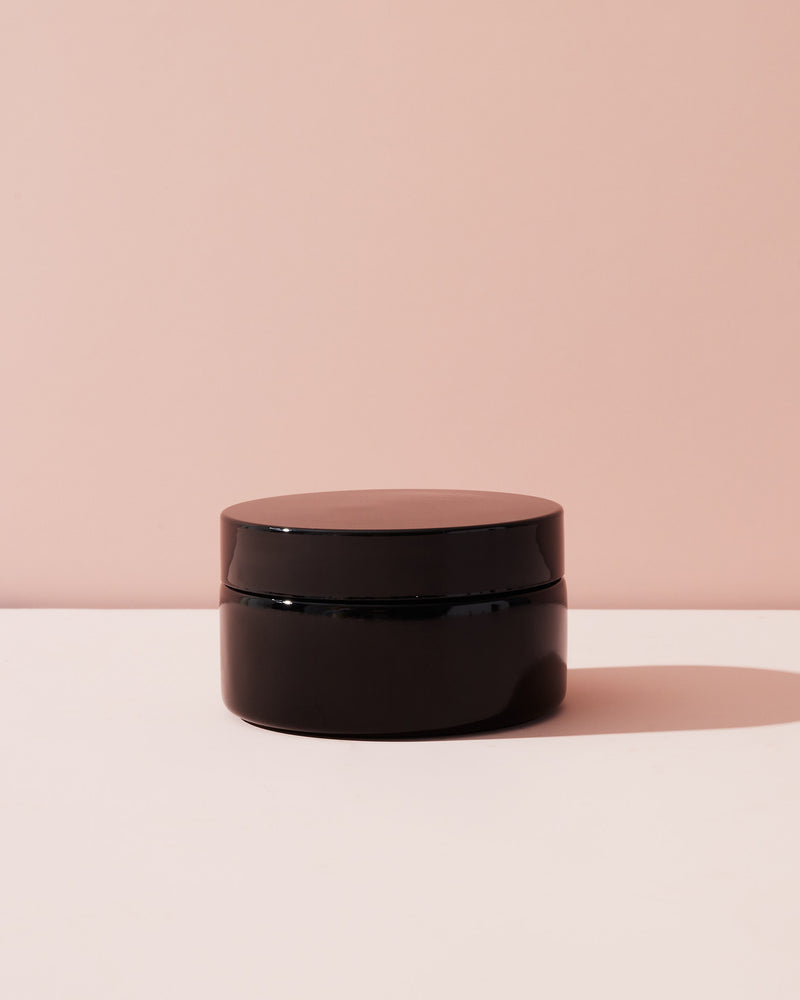 3.4 oz / 100 ml black uv glass jar
Black UV Glass Jars are designed to block out all the bad stuff and let the good stuff in! Prevent damaging light rays from entering your lovely formulas while giving helpful UV rays permission to get rid of mold and bacteria if necessary. Holds 100 ml. Includes jar, lid, and lid liner.
Sold in a set of 12.