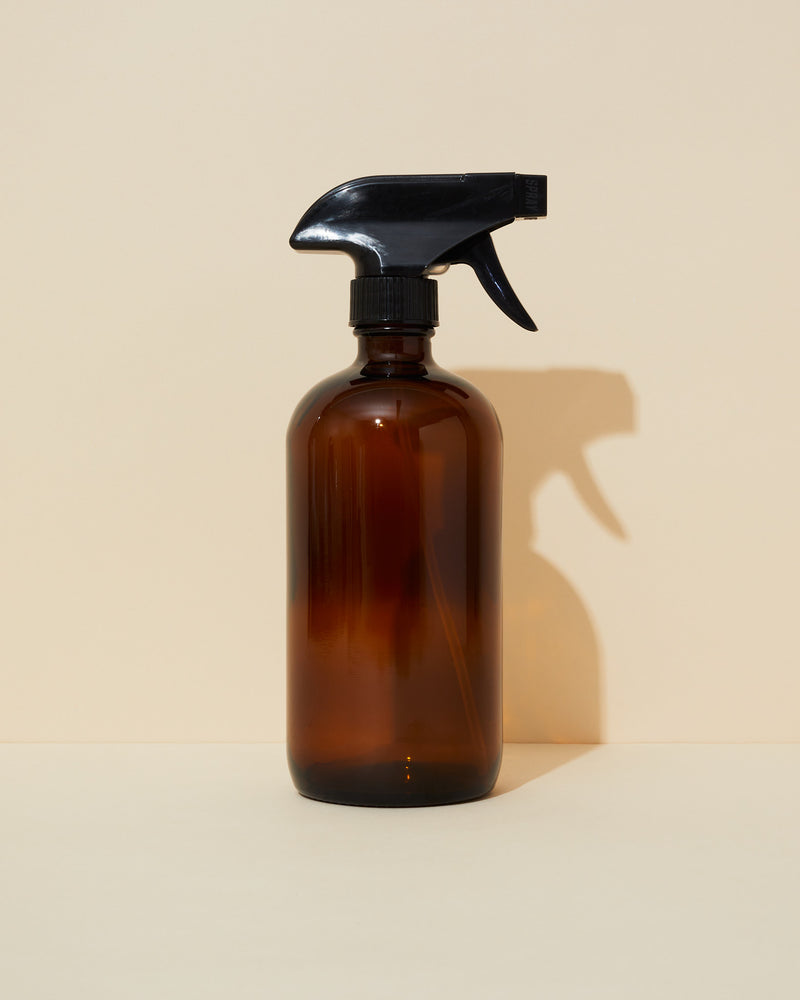 translucent amber 16oz glass bottle with trigger sprayer
Earthy translucent amber 16 OZ / 473 ML glass bottle. Pair with a white or black trigger sprayer and fill with your favorite eco friendly cleaning products. Available in Translucent Naked or Translucent Amber.
Bottle neck size: 284

Sold in a set of 12.