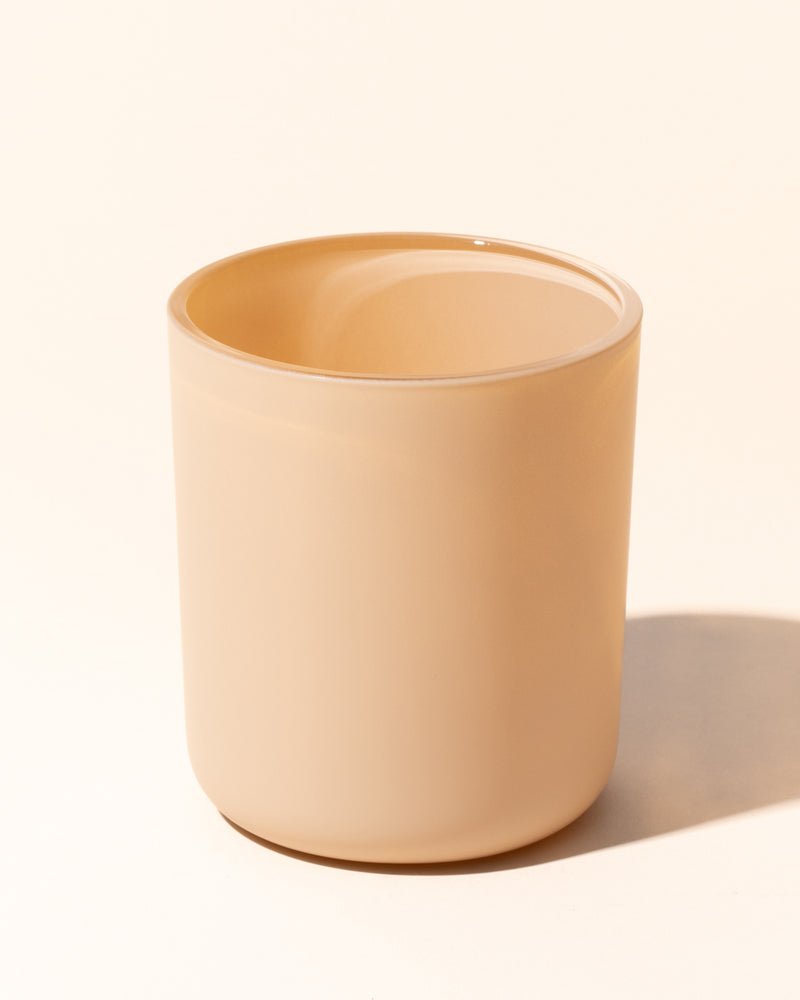 12oz aura vessel - matte sand
We're working on it! Expected replenishment date for this popular item is 10/25/23.
Creamy & cool matte sand-colored glass.
Suggested wax fill: 12 oz / 354 ml
Size: 3.75 in (w) x 4.1 in (h) / 9.52 cm (w) x 10.4 cm (h)
Sold in a set of 12. 
Single unit price: $5.40 each
Having trouble choosing a color? Try the Trendy & Top Sellers, Spring & Summer, or Fall & Winter with an assortment of colorways in one convenient package!
Color: Matte Sand